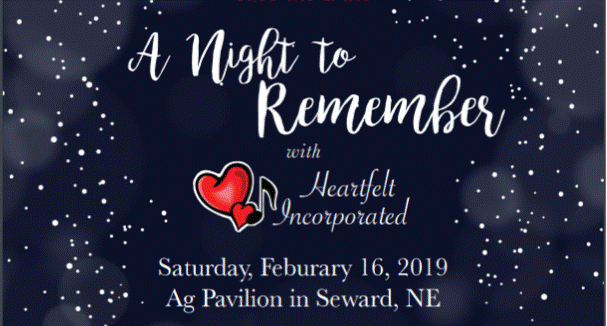 Please join us at the Ag Pavilion in Seward NE on February 16, 2019, as we joyfully celebrate the lives of children no longer with us.
Print and follow the directions on the RSVP to register. Mail your completed RSVP with payment to 10832 Old Mill Road, Ste 5, Omaha NE 68154. 
Previously known as the Hearts and Souls Gala, this event is held annually on the third Saturday of February. This upscale event is known for its live entertainment, gourmet buffet dinner and outstanding live and silent auctions. A few surprises are thrown in each year to make this an outstanding evening for our guests. 
---