Heartfelt Inc./People's City Mission Toss Box Program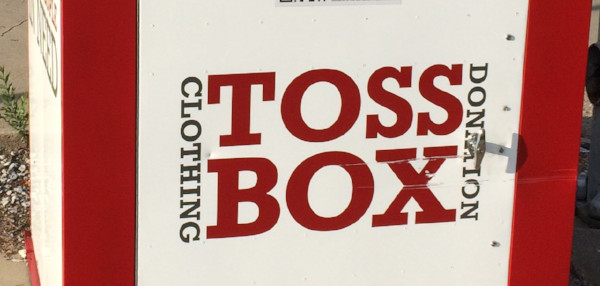 The Heartfelt Incorporated/People's City Mission Toss Box project benefits two worthy, local 501(c)3 organizations. The box is located midway between Jackson and Bradford on Highway 15, in the parking lot of Fast Mart. We accept the following items for donation, please place items in strong plastic bags:
All Clothing Items, the items do not need to be in good repair
Shoes, purses, belts, and other wearable items
Bedding, including sheets, blankets, pillows, and comforters
Stuffed Animals
Towels, curtains and drapes, and other fabric items
Heartfelt Inc. receives a per pound stipend for maintaining the box and transporting the items to the People's City Mission Drop Center.  Proceeds from this project are directed toward the annual cost of insurance for the Children's Memorial and our events. This project is fully conducted by volunteers. Please consider becoming a Toss Box Volunteer. You can sign up under the Volunteer Section.